!BODY> <!BODY BGCOLOR="#99F5C9" TEXT="#004080" LINK="#000000" VLINK="#000000" ALINK="FF30FF">

<!BODY BGCOLOR="#99F5C9">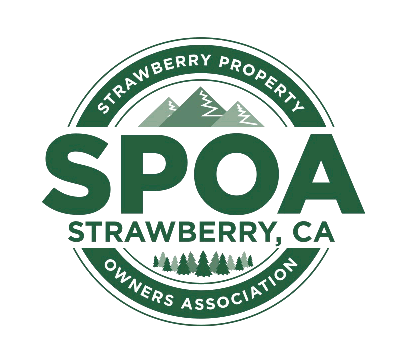 <!IMG SRC="usflag-sm.gif"> Water Rates & Reports <!IMG SRC="usflag-sm.gif">

---
The Strawberry Water Utility is regulated by the CPUC in San Francisco.
The following contact information is provided should you want to contact them.

<!center> CPUC Water Division
505 Van Ness Avenue
San Francisco, CA 94102
water_division@cpuc.ca.gov

or

DOWC Community Relations
Drawer 5172
Chico, CA 95927
robert@corporatecenter.us


CLICK HERE to link to the Strawberry Water Utility Website.


---
Water Rates
---
Another Water Rate Increase - Nov 2016 <!IMG SRC="new-sm.gif">

CLICK HERE for New Increased Water Charges - 5-4-15 <!IMG SRC="new-sm.gif">

CLICK HERE for Another Water Surcharge Request - 4-29-15 <!IMG SRC="new-sm.gif">

CLICK HERE for Water Surcharge Request - Apr. 15, 2015 <!IMG SRC="new-sm.gif">

CLICK HERE for Higher Water Rates - Aug. 14, 2014 <!IMG SRC="new-NEW.gif">

CLICK HERE for Higher Water Rates - Feb. 27, 2013 <!IMG SRC="new-NEW.gif">

CLICK HERE for the Water Rate Increase Meeting - Feb. 16, 2013 <!IMG SRC="new-red.gif"><!/FONT>

CLICK HERE for the Water Rate Increase - Aug. 24, 2011 <!IMG SRC="new-red.gif"><!/FONT>

Click here for the Water Rate Increase - Feb. 8, 2010 <!IMG SRC="new-red.gif"><!/FONT>

Click here for the Water Rate Surcharge Request - May 13, 2009 <!IMG SRC="new-white.GIF"><!/FONT>

Click here for the Water Rate Surcharge Request - May 13, 2009 <!IMG SRC="new-blue.gif"><!/FONT>

Click here for the Water Rate Surcharge Request - May 1, 2009 <!IMG SRC="new-red.gif"><!/FONT>

Click here for the 'REVISED' Water Rate incease Request - Oct. 1, 2008 <!IMG SRC="new-red.gif"><!/FONT>

Click here for a Water Rate incease Request - Sep. 26, 2008 <!IMG SRC="new-blue.gif"><!/FONT>

Click here for the two Water Surcharge Requests - Aug. 2008 <!IMG SRC="new-white.GIF"><!/FONT>

Click here for the June 2008 Water Rate Reimbursement Request <!IMG SRC="new-red.gif"><!/FONT>

Click here for the May 2008 Water Rate Increase Request <!IMG SRC="new-blue.gif"><!/FONT>

Click here for the January 2008 Water Rates <!IMG SRC="new-red.gif"><!/FONT>

Del Oro Water Rate Surcharge - Aug. 2007 <!IMG SRC="new-blue.gif" ALIGN="center"> <!IMG SRC="new-white.GIF" ALIGN="center">

Click here for the June 2007 Water Rates and System Improvements <!IMG SRC="new-blue.gif" ALIGN="center">

Click here for the February 2007 water rates <!IMG SRC="new-red.gif" ALIGN="center"> <!IMG SRC="new-blue.gif" ALIGN="center">

Click here for the October 2006 water rates & system pictures <!IMG SRC="new-red.gif" ALIGN="center"> <!IMG SRC="new-blue.gif" ALIGN="center">

Click here for water rate message from the SPOA President <!IMG SRC="new-red.gif" ALIGN="center"> <!IMG SRC="new-blue.gif" ALIGN="center">




Water Reports
---
Click here to see the 2017 Annual Water Quality Report

<!IMG SRC="new-red.gif"><!IMG SRC="new-blue.gif">

Click here to see the 2016 Annual Water Quality Report <!IMG SRC="new-sm.gif"><!IMG SRC="new-red.gif"><!IMG SRC="new-blue.gif">

Click here to see the 2015 Annual Water Quality Report <!IMG SRC="new-sm.gif"><!IMG SRC="new-red.gif"><!IMG SRC="new-blue.gif">

Click here to see the 2014 Annual Water Quality Report <!IMG SRC="new-sm.gif"><!IMG SRC="new-red.gif"><!IMG SRC="new-blue.gif">

Click here to see the 2013 Annual Water Quality Report <!IMG SRC="new-red.gif"><!IMG SRC="new-sm.gif">

Click here to see the 2012 Annual Water Quality Report <!IMG SRC="new-red.gif"><!IMG SRC="new-sm.gif">

Click here to see the 2011 Annual Water Quality Report <!IMG SRC="new-red.gif"><!IMG SRC="new-sm.gif">

Click here to see 2012 WATER CONSERVATION Information <!IMG SRC="new-NEW.gif"><!IMG SRC="new-sm.gif">

Click here to see the 2010 Annual Water Quality Report - April 29, 2011 <!IMG SRC="new-NEW.gif"><!/FONT>

Click here to see the 2009 Annual Water Report - Jul. 9, 2010 <!IMG SRC="new-red.gif"><!/FONT>

Click here to see the Strawberry Water System Update - Feb. 8, 2010 <!IMG SRC="new-blue.gif"><!/FONT>

Click here to see the Strawberry Water Meter Project Update - Nov. 10, 2009 <!IMG SRC="new-blue.gif"><!/FONT>

Click here to see the Strawberry Water System Project Update - Sep. 24, 2009 <!IMG SRC="new-red.gif"><!/FONT>

Click here to see the Strawberry Water Shortage Advisory - August 14, 2009 <!IMG SRC="new-blue.gif"><!/FONT>

Click here to see the Strawberry Water System Update - July 21, 2009 <!IMG SRC="new-red.gif"><!/FONT>

Click here for the Haloacetic Acid Water Report - May 9, 2009 <!IMG SRC="new-white.GIF"><!/FONT>

Click here for the 2008 Water Report - July 14, 2009 <!IMG SRC="new-blue.gif"><!/FONT>

Click here to see the water rate meeting between SPOA/CPUC/DOWC - Oct. 18, 2008 <!IMG SRC="new-blue.gif"><!/FONT>

Click here to see water system capital improvements - July 2008 <!IMG SRC="new-red.gif"><!/FONT>

Click here to see the Water Memorandum - May 2008 <!IMG SRC="new-red.gif"><!/FONT>

Click here for the Water Quality Report - May 2008 <!IMG SRC="new-blue.gif"><!/FONT>

Click here for the July 2007 Water Quality Report <!IMG SRC="new-blue.gif"><!/FONT>

Click here for the 2006 water quality report - July 2007 <!IMG SRC="new-red.gif"><!/FONT>

Click here for the January 2007 water report <!IMG SRC="new-blue.gif"><!/FONT>

Click here for the September 2006 water report <!IMG SRC="new-blue.gif"><!/FONT>

Click here for the July 2006 water report<!/FONT>




<!center> <!HR>